General Information

Volunteering Overview
Each year, Hope Foundation organizes a number of projects in Cameroon that welcome volunteers from all over the world. We identify rural areas where assistance is greatly needed and, considering their interests, select volunteers to supplement our staff serving those communities. In the past five years, Hope Foundation has welcomed 114 volunteers for several projects, including more and more participants each year.
The wide range of skills, backgrounds, and experiences the volunteers bring to the table make a huge impact on these projects. While the locals are benefiting from the vast range of projects that we work on, the volunteers are gaining valuable insight into the realities of life in Cameroon and promoting an intercultural exchange between themselves and the locals in addition to experiencing first-hand the inner workings of a grassroots international development organization. Both the locals and the foreign volunteers are exposed to different cultures and lifestyles and often times make lifelong friends in the process!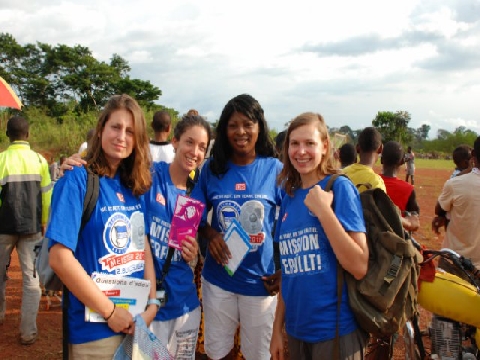 Volunteers can choose to participate in either our short-term projects, ranging from one to three months, or our long-term ongoing projects for up to a year. As the work is purely voluntary, no special skills, previous experience, or knowledge is required. However, we do emphasize that volunteers should bring a high level of motivation and a strong desire to learn to both the organization and the projects they participate in. This being said, Hope Foundation has a strong commitment to sustainability, especially in our volunteering programs. This is not a vacation and this is definitely not tourism. Volunteers are expected to adhere to our standards of professionalism and work ethic during their stay with us in Cameroon.
Our volunteers deserve to know that their work is valued and appreciated within the community and that they are truly making a difference. Likewise, the communities where we work deserve to be provided with well-developed programs and the support they need to achieve their own goals. These communities, and the volunteers that make our projects possible, deserve nothing less than our best effort.
Programs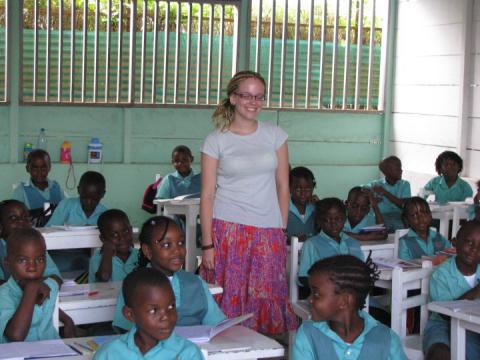 With both our ongoing and summer programs, volunteers are expected to work between seven and eight hours a day during the work week, with weekends kept free. Summer short-term programs typically involve small groups of volunteers working on a project together from one to three months, while ongoing long-term programs more commonly include individuals and can run anywhere from three months to a year. Volunteers are at liberty to indicate which projects they are interested in and for how long they would like to stay. We are happy to accommodate any special requirements in regard to dates and types of programs.
To see a full list of all the summer and ongoing programs, please click here.
The activities carried out by volunteers are always aligned with each participant's interests and experiences, as well as their physical and mental capabilities. This type of flexibility provides opportunities for eager and curious volunteers to explore new avenues and gain experiences in a variety of fields. Technical leaders are always present in each project to lead the work process as well as constantly monitor the situation to ensure the safety and well-being of volunteers.
Accommodation
As it can be difficult for a foreigner to arrange reliable accommodation close to the project site, Hope Foundation can organize safe and comfortable housing for our volunteers. The types of accommodation vary from one project to the next, mostly depending on whether you arrive with a group or as an individual. Groups of volunteers usually live in comfortable dormitories while individuals stay with host families. In addition to arranging accommodation, Hope Foundation picks up and drops off volunteers from the airport, and provides three healthy meals a day for volunteers, plus everyone gets a Hope Foundation t-shirt to wear!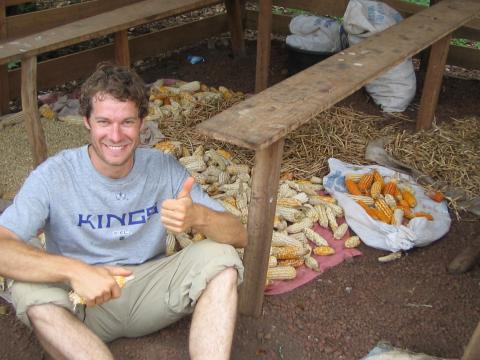 Costs
Because Hope Foundation is a small NGO with limited financial resources, we ask that each volunteer covers their own personal costs during their stay in Cameroon. In total, room and board for the option mentioned above is about 100 euros/week. In the past ten years of receiving volunteers, this has proven to be both the easiest and most affordable way for volunteers to join us in Cameroon (we promise)! Of course, if costs are a concern, our volunteer coordinator can support volunteers in their search for alternate accommodation and transportation independent from Hope Foundation.








Application
Potential volunteers are welcome to apply here!
By signing the application form, you accept our terms & conditions. If you are younger than 18, either a parent or guardian is asked to sign on your behalf. Once we have received your application form, we will confirm your post and responsibilities. Detailed information about the camp and orientation session, etc (map(s), photos, helpful links) will be sent to applicants by email or by post upon registration.