Support Us
Your donation for the Hope Foundation
With your
donation
you will support
our various
development
projects in
Cameroon
and
our
work in
Germany
.

Hope Foundation is a recognized charitable organization. Your donation is therefore tax deductible. A donation receipt for tax purposes is available upon request at the beginning of the following year.
10 €

can provide a mosquito net to a pregnant women to protect against malaria

25 €

can provide a first aid kit for an educational/care institution

50 €

can provide a woman full course training in a self-generating income activity

100 €

can send a child to school for one school year and provide him or her with all relevant school materials

500 €

can renovate a water point in a village to provide the people with clean, portable drinking water

3000 €

will ship a container to donated goods from Germany to Cameroon
Donation Account:
Account Holder:
Hope Foundation
IBAN:
DE08100100100027820105
Do you find our work important and would you like to support us with a monthly amount regardless of the project?

Then take advantage of our sponsoring membership. As a supporting member of the Hope Foundation, you will regularly receive news from our projects in Cameroon and Germany. Starting at 5 euros a month! Click here for the online form application for a sponsoring membership or download the PDF version.
Sponsorship of the Rising Education Project
Support our Rising Education project with a project sponsorship with a self-selected monthly amount (from € 15 / month). The sponsorship is also perfect as a gift, as we can issue a beautiful sponsorship certificate for the person (s) you donate it to. What you need to know: the amount will be debited monthly from your account by direct debit. The sponsorship runs until the school is built and equipped. After that the sponsorship ends automatically. Of course, it is always possible to cancel the project sponsorship without giving any reason.

Click here and fill out the document. Then please send us the document by post.

Thank you for your support!
Charity SMS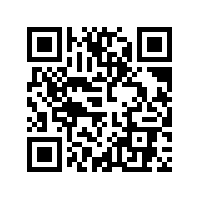 Send GIB3 HopeFound, GIB5 HopeFound or GIB9 HopeFound to the 81190,
and the amount goes to the Hope Foundation. It costs 0.17 cents per SMS,
plus, eventually, the cost of an SMS.
Send a check to our address:
Hope Foundation
Petersburger Strasse 92
10247 Berlin
Germany
Online via PayPal: