In Cameroon - Scholarships and Grants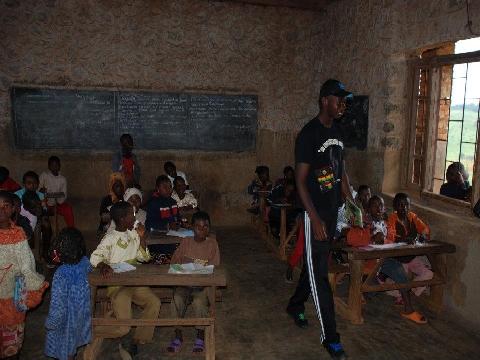 Hope Foundation has been supporting a number of schools, orphanages and social centres since its inception. Our grant making and scholarship initiative serves as a main tool in motivating and enhancing the skills and work of many people and institutions in local Cameroonian societies.
At the end of each school year, Hope Foundation rewards outstanding students and pupils with prizes usually in the form of scholarships, which enables them to continue their studies. Our philosophy is not only to support high-achieving students but also deprived ones, who often have limited resources to pursue their education. We also support schools by providing grants to improve their structural as well as educational systems. Several of our grants have gone towards setting up libraries, constructing sports and recreational facilities or acquiring more chairs, benches, blackboards and tables for the classrooms.
A number of orphanages and disabled centres have also greatly benefited from our grant making programs whereby financial and material assistance was given to them to improve their work and environment. Grants are provided to buy medication, send orphans to schools and for the general provision of daily requirements such as food, drink and clothing.
Your welcomed financial support towards our scholarships and grants program is much appreciated. Please email us at info@hope-found.org or call us on 0049 30 29007192 for more information.
Support this project
See more photos